Air Conditioner Repair Services
GHQ Heating & Cooling is a leading provider of air conditioner repair service in Ontario and the surrounding area. Our team of experienced technicians is equipped to handle all types of air conditioner repairs and maintenance. From diagnosing and repairing faulty components to providing preventive maintenance services, we offer comprehensive services to keep your air conditioner running smoothly.
At GHQ Heating & Cooling, we use only the latest industry-leading technologies to ensure that your air conditioner runs at peak performance. From air conditioner installation to repairs and maintenance, our team of experienced technicians provides the highest quality of service. We provide our customers with the best value for their money by offering competitive prices, professional installation, and a full-service warranty.
Whether you're looking for basic maintenance services or a complete overhaul of your air conditioner, our team is here to help. We understand the importance of quality air conditioner repairs and maintenance, and we strive to provide our customers with the best possible service. Our goal is to provide the highest quality of service at the most competitive prices and with the highest customer satisfaction.
We take great pride in our work and stand behind our commitment to customer satisfaction. We offer a wide range of services, including air conditioner repair and installation, preventive maintenance, and 24-hour emergency services. No matter what type of air conditioner repair services you need, our team is here to help. Contact us today to learn more about our services and to schedule an appointment.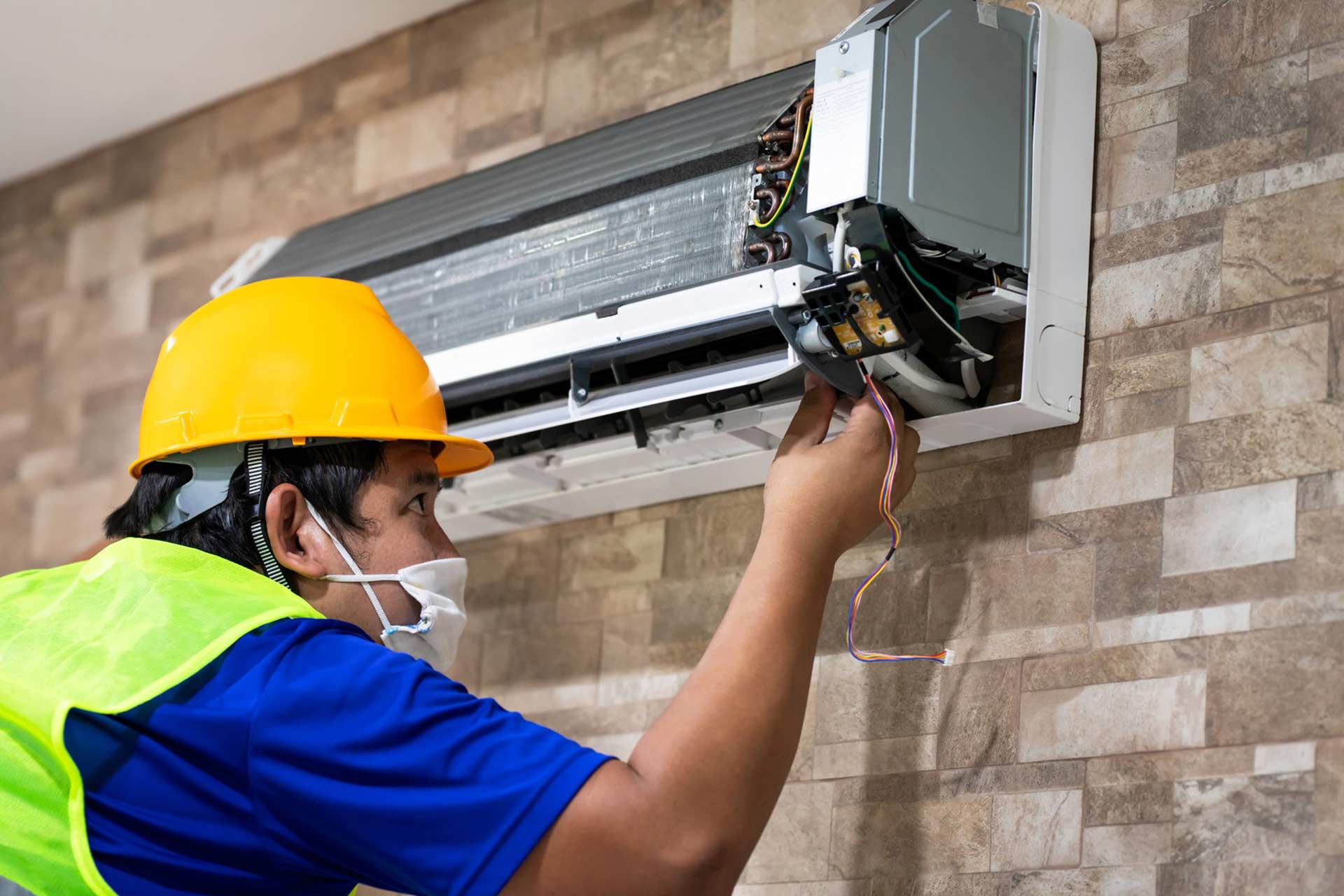 Installation Services & Areas Covered
New Air Conditioner Repair

Central Air Conditioner Repair

Split Air Conditioner Repair

Mini Split Air Conditioner Repair

Window Air Conditioner Repair

Ductless Air Conditioner Repair

Furnace and Air Conditioner Repair
Air Conditioner Repair Toronto

Air Conditioner Repair Mississauga

Air Conditioner Repair Hamilton

Air Conditioner Repair Oakville

Air Conditioner Repair Brampton

Air Conditioner Repair Caledonia

Air Conditioner Repair Stoney Creek

Air Conditioner Repair Brantford

Air Conditioner Repair Burlington

Air Conditioner Repair Niagara Falls
Experienced and qualified technicians: Our technicians are fully trained, licensed, and certified to offer air conditioner repair services in Ontario. We have decades of experience in HVAC repair and maintenance and understand the ins and outs of air conditioner repair and servicing.
Comprehensive and timely services: We provide comprehensive services, ranging from diagnosis and repair to preventive maintenance and installation. Our technicians are available 24/7, so you can rest assured that your air conditioner repair needs will be addressed quickly and efficiently.
Quality products: We only use the highest quality parts and products to ensure the best performance and long-term reliability of your air conditioner.
Cost-effective solutions: We work hard to provide the best value for your money while maintaining the highest standards of quality and customer service.
Dedicated customer support: We are committed to providing an exceptional customer experience and are always available to answer any questions you may have.