Garage Heater Installation & Repair
Garage Heater Installation & Repair
At GHQ Heating & Cooling, we provide top-of-the-line garage heater installation and repair services for residential and commercial customers. We offer a wide range of services, from repairing broken heaters to installing brand-new systems. Our highly trained and experienced technicians are dedicated to delivering the highest quality workmanship and customer satisfaction possible.
We understand the importance of keeping your garage or workspace warm and comfortable. We can help you select the right system for your needs, considering size, cost, and energy efficiency. Once you've chosen a system, our experienced technicians are on hand to install it quickly and correctly.
In addition to garage heater installation, we also offer complete repair services for all makes and models of garage heaters. Our technicians have the knowledge and skills to diagnose and repair any issue your system may have. We use the latest tools and techniques to ensure the highest quality repairs.
At GHQ Heating & Cooling, we are committed to providing the best customer service. We offer free estimates and can provide same-day service for most repairs. Our team is always happy to answer any questions you may have and provide advice and guidance on the best system for your needs.
If you require garage heater installation or repair, look no further than GHQ Heating & Cooling. Contact us today for a free estimate, and let us help keep your garage warm and comfortable!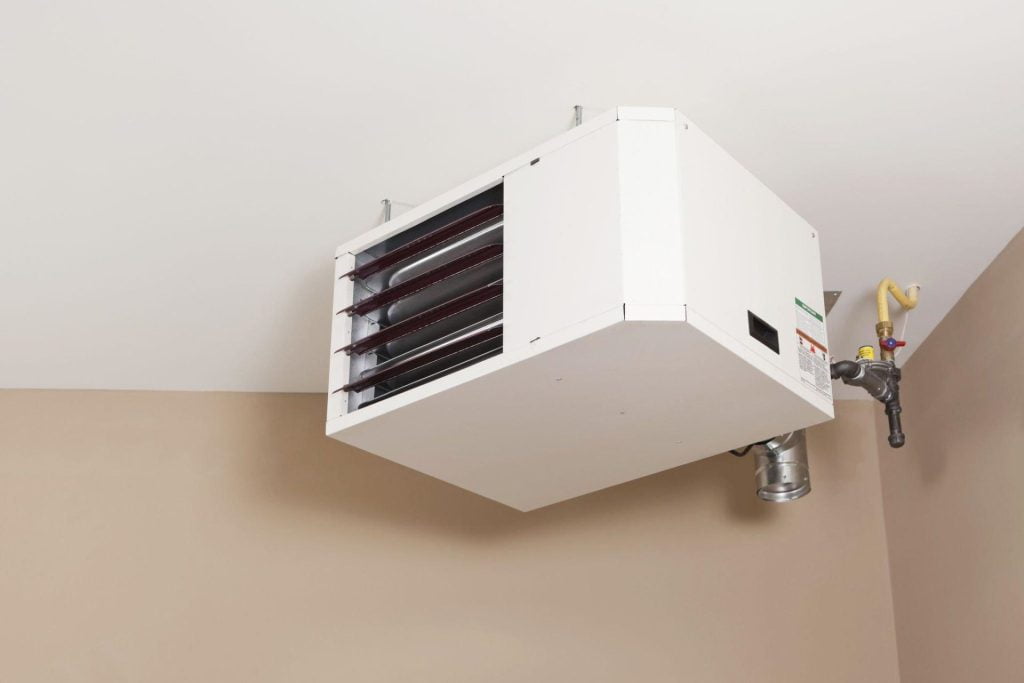 Installation Services & Areas Covered
Garage Heaters Installation

Garage Heaters Repair

Garage Heaters Maintenance
Garage Heaters Installation Toronto

Garage Heaters Installation Mississauga

Garage Heaters Installation Hamilton

Garage Heaters Installation Oakville

Garage Heaters Installation Brampton

Garage Heaters Installation Caledonia

Garage Heaters Installation Stoney Creek

Garage Heaters Installation Brantford

Garage Heaters Installation Burlington

Garage Heaters Installation Niagara Falls
Experienced and professional technicians: Our team of highly trained and dedicated professionals have years of experience in garage heater installation and repair. We guarantee the highest quality of workmanship and customer satisfaction.
Comprehensive services: We offer a full range of garage heater installation and repair services, including tune-ups, repairs, and replacements.
Quality products: Our garage heaters are sourced from leading brands and come with a comprehensive warranty for peace of mind.
Affordable rates: We offer competitive rates on all our garage heater installation and repair services.
24/7 emergency services: Our team is available 24 hours a day, 7 days a week, to respond to your needs quickly and efficiently.
Convenient scheduling: We offer flexible scheduling options to ensure your garage heater installation or repair can be completed on time.
Safety-focused: We take safety seriously and take every measure to ensure your garage heater is installed and repaired properly.